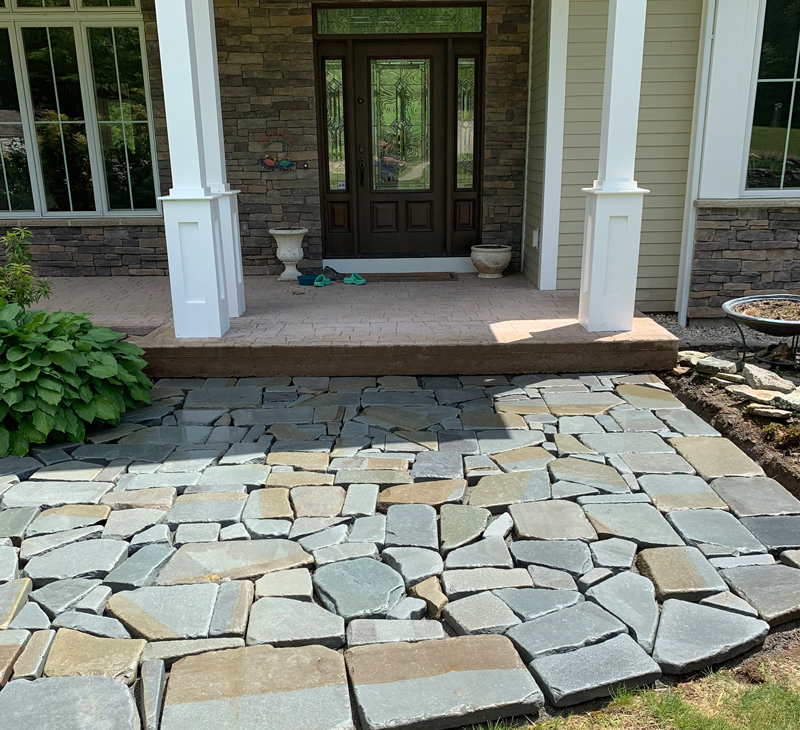 STONEWORK: WALLS, GRANITE STAIRS, HARDSCAPES
Patios, Walkways and Driveways
Our materials of choice are brick, concrete pavers, granite cobblestone and different types of bluestone and flagstones
Edgings and Retaining Structures
We install granite curbstones, driveway edgings, natural stone and cobblestone garden edges
Fireplaces and Firepits
Weather it is a small fire pit at the edge of a patio, or a tall fireplace with impressive natural stone slabs - we have the experience to build it.
Site Work, Small Excavations and Drainage
With our equipment we tackle the tasks of grading your property, including installing the necessary pipes and dry wells to improve drainage. We also remove tree stumps and any other small excavation and site work.
Water Features
Our services also include ponds, streams and waterfalls, especially if it includes challenging stone work


View Projects Using Stone & Granite