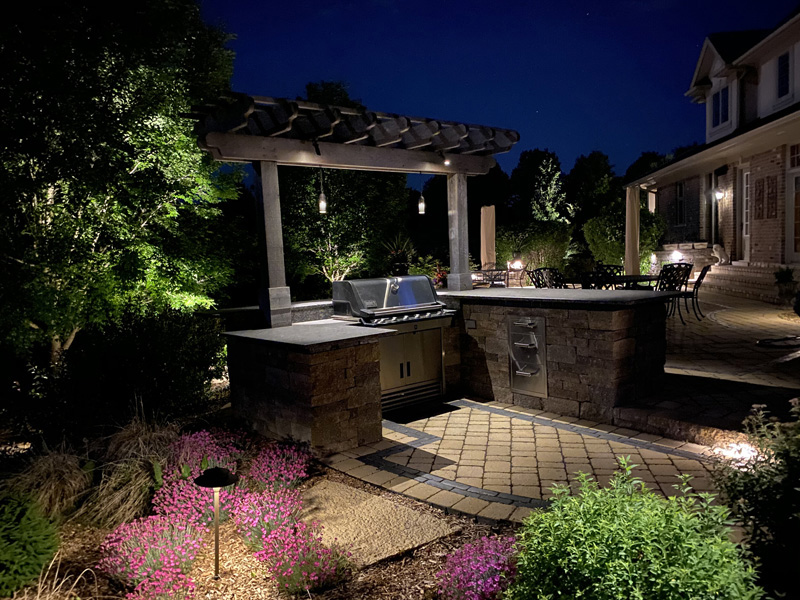 LIGHTING ENHANCES THE LANDSCAPE
Landscape Lighting
A well-designed combination of functional path lighting and accent-lighting to illuminate landscape features can turn your everyday patio area into a magical evening resort. Miranda Landscape has years of experience installing low-voltage landscape lighting. We can install underground electric powered systems with optional timers, or work with your electrician to wire lighting to your specifications.
Regular-voltage lighting is great for lamp-posts or for flood lights to illuminate in front of a garage, but when it comes to creating ambiance in an outdoor living space, nothing achieves that effect as well as low-voltage lighting
Outdoor lighting provides:
Safety: Illumination of steps and walkways helps prevent injury from falling.
Security: No thief likes to break-in to a well illuminated property.
Aesthetics: Landscape lighting highlights the beauty of landscape features.
Ambiance: Landscape lighting can be designed to create different effects.



View Outdoor Lighting Projects